Don't forget the cheddar cheese corn!  No powder here.  We tumble our popcorn in a melted cheddar.  It's the best!
Find Us
We love our popcorn & know you will too!
In addition to kettle corn, caramel corn, and cheddar corn we have our Windy City mix (caramel and cheddar), and we'll soon be adding jalapeno cheddar corn!
You can find us at several QCA farmers markets and many other markets and community events.  We can also help with your wedding, party, or corporate events.  If you're looking to add kettle corn to your event please see our contact information below!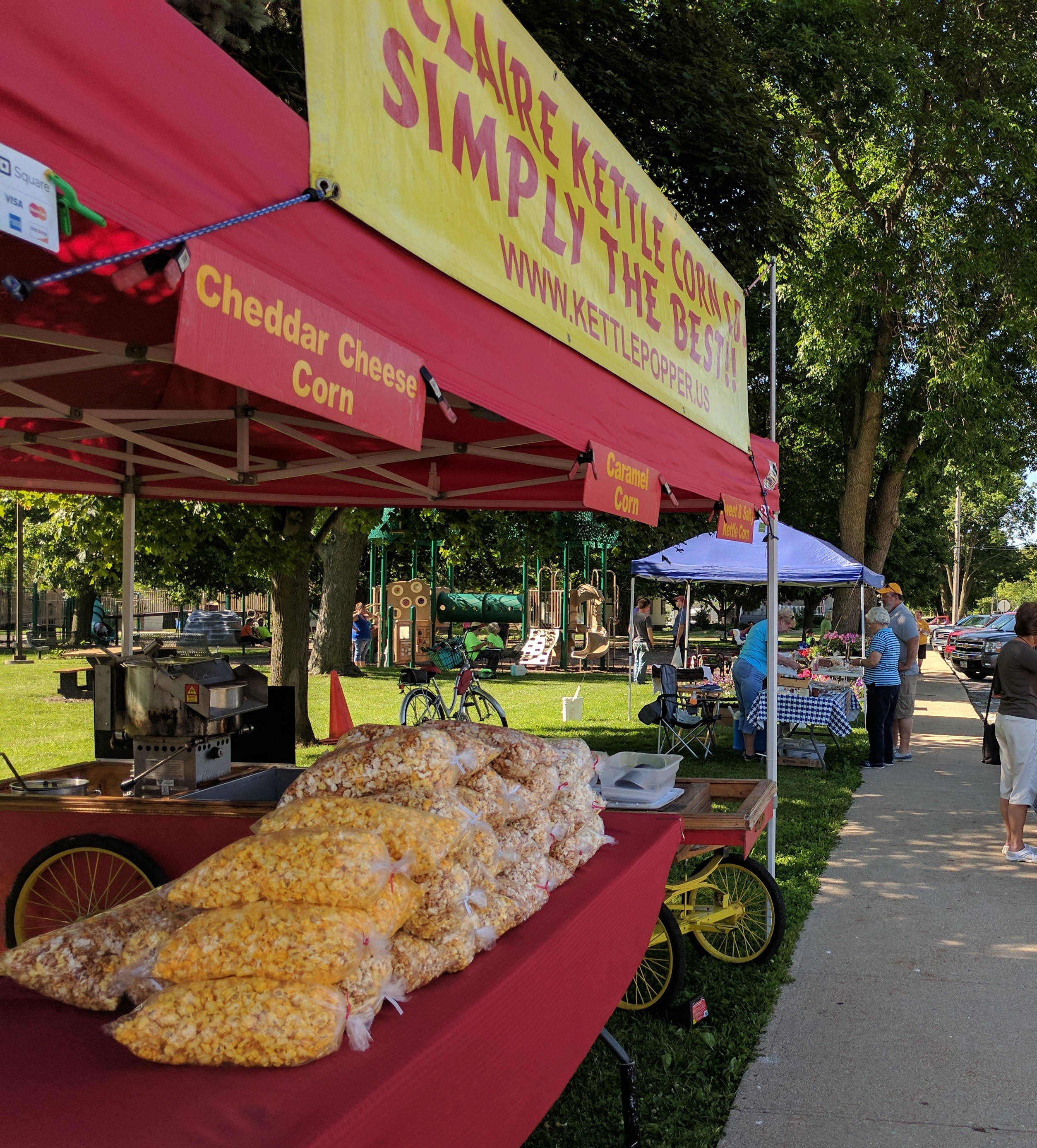 How can we help you?
Planning an event and want a kettle corn vendor?  Or would you like to purchase some kettle corn for a party or wedding?  Contact us with the details and we'll work together to meet your needs!